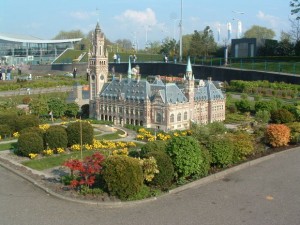 Het verschil tussen een incassobureau en een deurwaarder is behoorlijk groot. Alhoewel zij beiden hetzelfde doel voor ogen hebben namelijk het vereffenen van openstaande schulden, uit het verschil zich vooral in de taken die zij hebben. Deze taken zijn totaal verschillend, zijn van toepassing in verschillende fases van het incassotraject en maken het verschil incassobureau en deurwaarder.
Wat doet een incassobureau?
Een incassobureau wordt ingeschakeld als u als debiteur na meerdere aanmaningen nog altijd uw rekening niet heeft voldaan. Het incassobureau int de schulden in opdracht van de schuldeiser. U kunt daarbij bijvoorbeeld kiezen voor een incasso Den Haag als u het regionaal wilt aanpakken. Vanaf het moment dat een incassobureau wordt ingeschakeld verloopt de correspondentie dan uitsluitend nog tussen de debiteur en het incassobureau. Het incassobureau zal de debiteur op zijn wettelijke verplichtingen wijzen en de schuld proberen te innen. De kosten van het incassobureau komen bovenop de openstaande schuld van de debiteur. Wat betekend dat hij of zei de kosten zal moeten betalen. De hoogte van deze bedragen is wettelijk vastgesteld.
Wat doet een deurwaarder
Wanneer het incassobureau niet in staat is om de openstaande rekening te innen dan wordt er een deurwaarder ingeschakeld. De deurwaarder heeft eerst als taak om de debiteur een dagvaarding te overhandigen om voor het gerecht te komen. In de aanmaning van het incassobureau is hij of zij hiervan al op de hoogte gesteld.
Na een gerechtelijke uitspraak ziet de deurwaarder erop toe dat deze wordt uitgevoerd. Bij een verdere weigering van betaling zal de deurwaarder uiteindelijk overgaan tot het beslag leggen van loon of onroerend goed. In het uiterste geval kunnen zij zelfs de woning ontruimen.
In het kort het verschil tussen een incassobureau en een deurwaarder dus dat het incassobureau geen wettelijke status heeft, een deurwaarder heeft dit wel.